What our Agriculture Locations Offer
Actions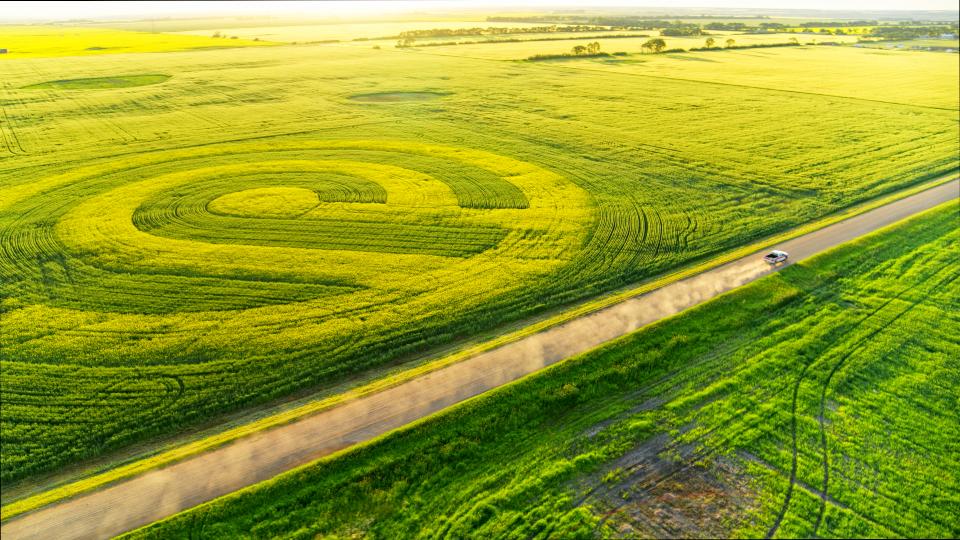 What our Agriculture Locations Offer
November 16, 2023
Your go-to agriculture retails for crop inputs, livestock and farm supplies.
Crop Inputs and Agronomy Services
Our crop inputs locations go beyond top-quality seed, fertilizers and crop protection products. You'll receive support for everything you need to get seed into the ground and your crop off the field. This includes tailored guidance for your unique land and yield goals to deliver the best return on investment.
Services include:

crop planning and scouting
product selection and delivery
seed treatments
data analysis
precision ag services
soil fertility analysis and recommendations
Western Ag Labs PRS CropCast services
SWAT Maps
professional advice on the latest technology and agricultural science
fertilizer
custom floating fertilizer, chemical and third-party aerial application
For our team, it's not about selling products or meeting quotas – it's about delivering customized solutions that lead to our customers success. Get in touch with the Crop Inputs team today!
Avonlea Crop Inputs – (306) 868-2133
Michael Miller – Location Manager
Mike Sefton – Assistant Manager
Mitch Clermont – Sales Agronomist
Allan Kirkpatrick – Operations Manager
Liberty Crop Inputs – (306) 847-2020
Daphne Cruise – Sales Agronomist
Moose Jaw Crop Inputs – (306) 692-1661
Eric Howe – Location Manager
Barry Rapp – Agronomy Manager
Troy McInnis – Agronomy Manager
Jason Kearns – Territory Sales Manager
Kyle Larocque – Operations Manager
Shawn Campbell – Sales Agronomist
Home & Agro Centres – One-stop for all your Home, Building, Farm & Ranch Supplies
Discover an array of top-tier agricultural supplies, tools and equipment – sourced from reputable brands we trust – all under one roof at our Home & Agro Centres in Avonlea, Liberty and Moose Jaw.
Tools and Equipment: Tackle any job with our range of tools, automotive essentials, electrical components, durable workwear, welding supplies and more.
Fencing Solutions: Simplify fence maintenance with your choice of posts, wire, electric fencer supplies and post pounder sales and rental.
Lawn and Garden: During the growing season, our lawn and garden department shines. We offer a complete range of Rain Bird and K-Rain underground sprinkler systems, along with lawnmowers, tillers, garden hoses and gardening tools.
Premium Animal Feed and Supplies: We stock a range of the highest-quality livestock bagged and bulk feed, livestock supplies and feeders to keep your livestock thriving. We also offer feed testing and ration balancing to ensure your animals perform.
Livestock Equipment: We are an exclusive Hi-Hog equipment dealer for high quality and efficient livestock management.
Bins and Farm Equipment: We have an extensive selection of grain and fertilizer bins and the latest products for efficient crop handling and storage. From precise site planning to seamless installation, our team is dedicated to optimizing your productivity and profitability. We carry or can source a wide range of parts for building and repair, and if we don't carry it, we can get it.
Avonlea Home & Agro Centre - (306) 868-2133
Kim Hanson – Hardware Manager
Mike Heistad – Lumber & Agro Manager
Bailie Barnett – Feed & Livestock Specialist
Liberty Home & Agro Centre - (306) 847-2020
Aline Guillas – Location Manager
Moose Jaw Agro Centre (306) 692-2355
Wendell Reimer – Agro Centre Manager/ Equipment Sales Manager
Ginette Chopek – Hardware Manager
Bailie Barnett – Feed & Livestock Specialist
Exceptional service
At Moose Jaw Co-op, top-quality products are matched with superior service. To us, service is more than a practice; it's a promise. For customers, this means immediate support, personalized answers, and a positive, hassle-free experience.
We want to change the way you think about retail service.
Expert guidance
Our knowledgeable staff are your agriculture advisors. We'll provide expert guidance, answer your questions and solve the problems unique to your operation. Whether you need help choosing the right products for the coming crop year or want to know if the latest production trends could be a fit, we're here to help.
Committed to doing what's right.
Integrity, professionalism and a relentless focus on your farm's success are our guiding principles. We take the time to build relationships with clients because the cornerstone of our work relies on understanding the specific needs, challenges and goals of our growers.
A visit to any of our Moose Jaw Co-op Agriculture locations means quality products, expert guidance, exceptional service and a team that has your back.
Get in touch today to find out how we can grow better together.
Discover more: