Meet your agriculture team!
Actions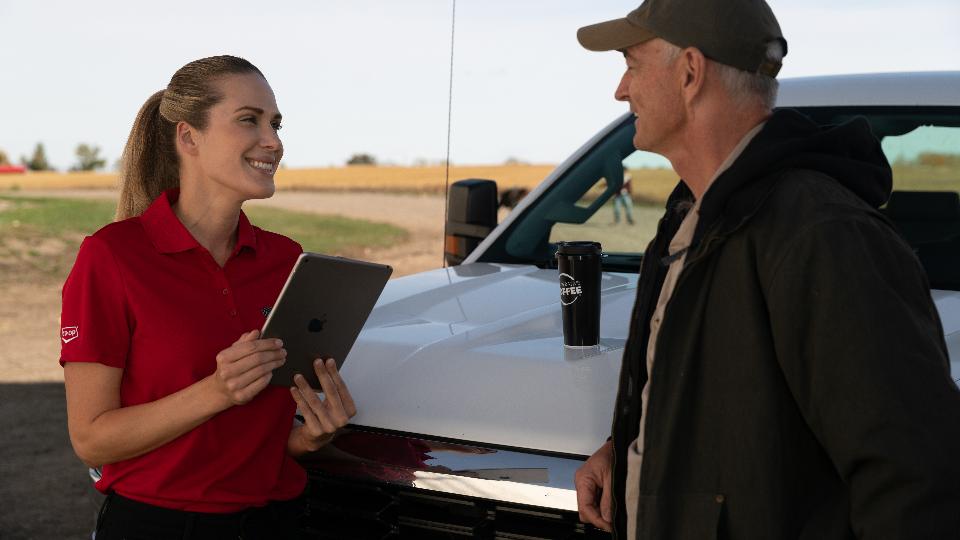 Meet your agriculture team!
November 16, 2023
When you partner with Moose Jaw Co-op agriculture retails, you're not only getting expert advice from local people with comprehensive knowledge – you're also working with a team committed to industry-leading customer service.
Integrity, professionalism and a relentless focus on your farm's success are our guiding principles. That's how you know we're prepared to deliver the very best in retail support to the farm customers we partner with. You can expect recommendations for new products and technologies that are right for YOUR business, along with thoughtful, personalized solutions from knowledgeable specialists.
Our goal is to change your expectations for service. Come experience the difference at any one of our agriculture retail locations.
Meet the team!

Avonlea Crop Inputs - (306) 868-2133
Michael Miller – Location Manager
Mike Sefton – Assistant Manager
Mitch Clermont – Sales Agronomist
Allan Kirkpatrick – Operations Manager
Avonlea Home & Agro Centre - (306) 868-2133
Kim Hanson – Hardware Manager
Mike Heistad – Lumber & Agro Manager
Bailie Barnett – Feed & Livestock Specialist
Liberty Crop Inputs - (306) 847-2020
Daphne Cruise – Sales Agronomist
Liberty Home & Agro Centre - (306) 847-2020

Aline Guillas – Location Manager
Moose Jaw Agro Centre - (306) 692-2355
Wendell Reimer – Agro Centre Manager/ Equipment Sales Manager
Ginette Chopek – Assistant Manager
Bailie Barnett – Feed & Livestock Specialist
Moose Jaw Crop Inputs – (306) 692-1661
Eric Howe – Location Manager
Barry Rapp – Agronomy Manager
Troy McInnis – Agronomy Manager
Jason Kearns – Territory Sales Manager
Kyle Larocque – Operations Manager
Shawn Campbell – Sales Agronomist
Moose Jaw Co-op Agriculture Division
Brian Tittemore – Division Manager
Laura Lawrence – Business Manager Agro & Home
Discover more: