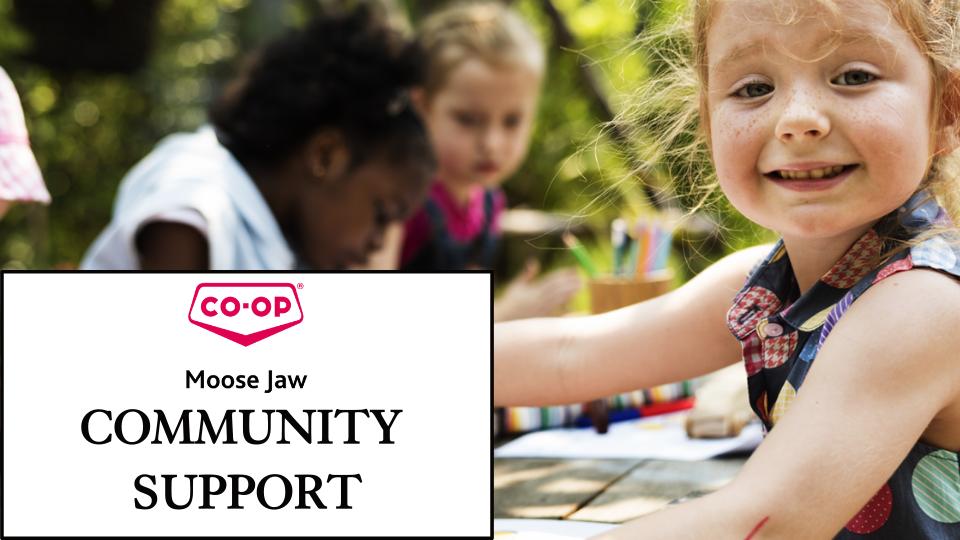 Community Support
April 12, 2022
Moose Jaw Co-op is proud to support local community projects, organizations and initiatives through our Community Support Program.
We believe contributing to the communities in which we do business creates a positive, lasting impact. As an organization we put people first in all that we do. By being involved with initiatives which better the community, we contribute to the well being of our members, employees and neighbours. We strive to assist as many requests as possible, while adhering to our policies and values.
Moose Jaw Co-op partners with Do Some Good to leverage the power of technology and build stronger and more connected communities. We use Do Some Good to power our application forms.
You can request Community Support for:
Events, Sponsorships or Donations
Timelines:
Please allow 3 to 6 weeks for review of the application.
Please review our Policies below before completing your application.
Discover more: