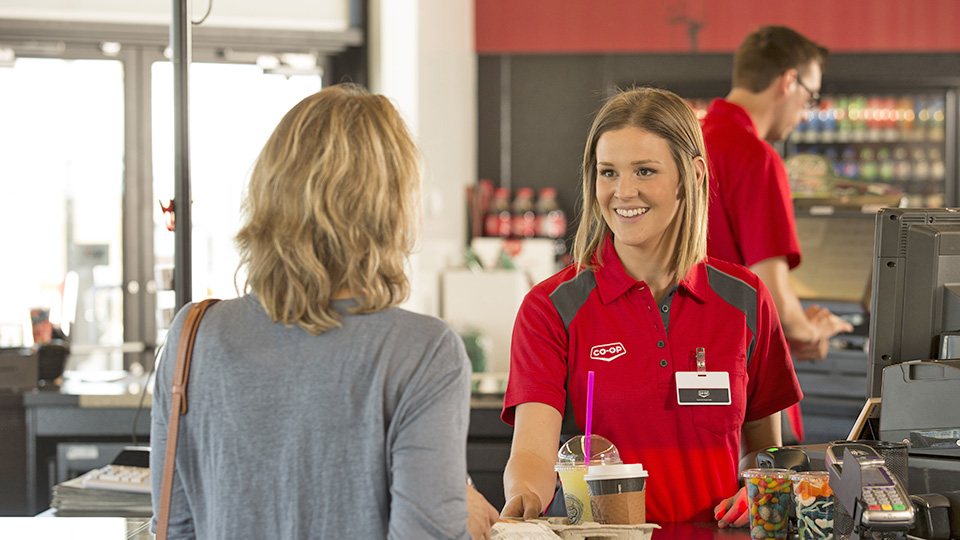 Co-op Fuel & Convenience
July 20, 2018
Your local Co-op is equipped to service your fuel and convenience needs, offering competitive pricing and exceptional customer service.
Gas Bar
All of our gas bar locations feature full or self serve options, providing Premium, Mid-Grade and Regular gasoline as well as Premium Diesel Fuel and Propane. For extra convenience, we offer "Pay at the Pump" technology at each location. We provide a variety of motor oils and automotive items to assist you with maintaining your vehicle.
Convenience Store
While fuelling up, treat yourself to a beverage or snack of your choice. We offer an excellent selection of convenience items to complement your busy lifestyle.
Car Wash
Take pride in your ride! Moose Jaw Co-op offers car wash services to help you keep your vehicle sparkling clean. All of our gas bar locations in Moose Jaw have state-of-the-art touchless car washes.
Discover more: