Co-op donates $45,000 for Community Garden and Food Farm
Actions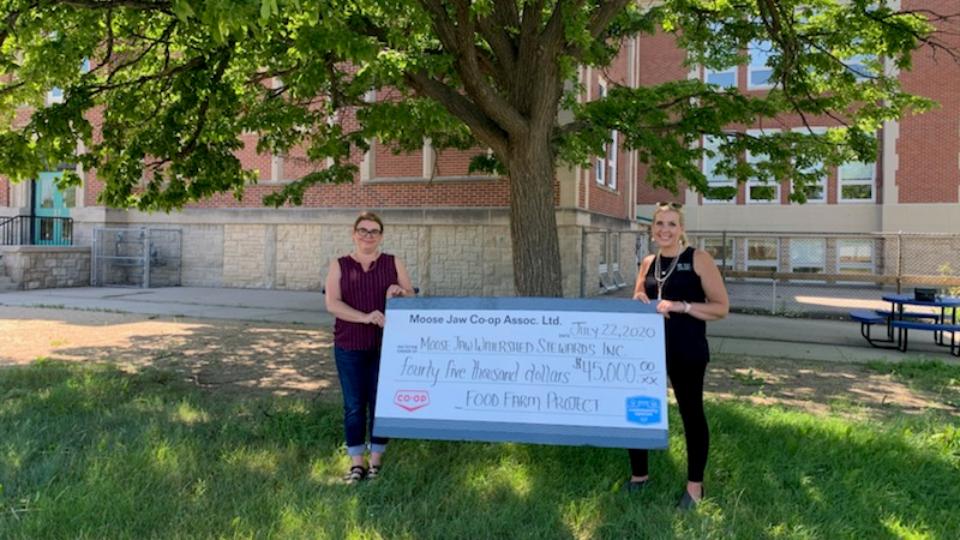 Co-op donates $45,000 for Community Garden and Food Farm
August 26, 2020
For the past six years, Co-op has been helping to build places for everyone with the 'Community Spaces' program. This will now include the Moose Jaw River Watershed Stewards Inc. with some new funding.
This year, Co-op is providing $45,000 to create an organic urban food forest at Prince Arthur School in Moose Jaw. The food forest will promote food security within the school and as well as encourage biodiversity by planting flowers and trees that will feed birds, bees and bats. The space will also include picnic tables for people to enjoy the new garden space.
"We are so excited to receive this donation. Our intention for the food farm is to have an interactive site that can be used as an educational space for us and the community. We want to promote concepts like storm drain health and water contamination, efficient water use, climate change adaptation and food security, biodiversity, organic production and composting." said Carmen Kaweski, Manager of the Moose Jaw River Watershed Stewards Inc.
Co-op Community Spaces has been developed to hep protect, beautify and improve spaces across Western Canada. In 2020, the program is providing $1 million to 17 community projects from Vancouver Island to Manitoba. Since 2015, Co-op has donated $9.5 million to 132 projects.
"We are excited to help fund the community garden and food farm through the Co-op Community Spaces program. Investing in our community is an important value of the Moose Jaw Co-op, and we are proud to be part of this program to help enhance and excite the community," says Michaela Turner, Manager of Marketing and Community Relations of the Moose Jaw Co-op.
The giving program is administered by Federated Co-operatives Limited on behalf of more than 160 independent retail co-operatives across Western Canada that form the Co-operative Retailing System.
For more information about Co-op Community Spaces or to view the complete list of 2020 funding recipients, visit www.communityspaces.ca