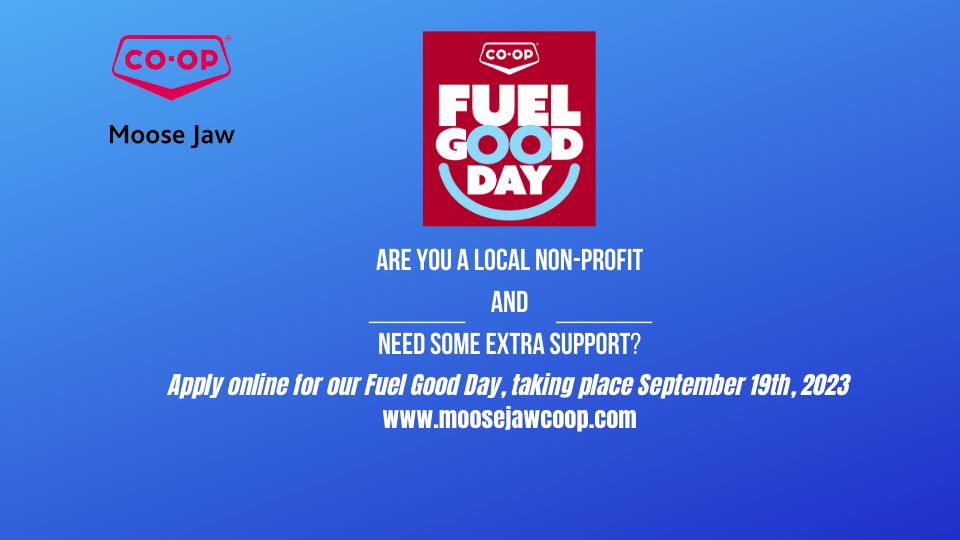 Fuel Good Day 2023
April 24, 2023
Moose Jaw Co-op Fuel Good Day 2023
The application period has now CLOSED.
Fuel Good Day focuses on Moose Jaw Co-op's local investment in the communities in which we serve. On Fuel Good Day, 10 cents from every litre of fuel pumped will be donated to local charities or non-profit groups that are selected as recipients. This is a fun and exciting day in our community!
Fuel Good Day this year is September 19, 2023.
We invite local charitable and non-profit organizations to apply to be a recipient of Fuel Good Day proceeds by clicking on the link below. Moose Jaw Co-op partners with Do Some Good to power our application forms. You will be directed to create an account on Do Some Good.
The application period is open from April 28 to May 22, 2023.
Discover more: