Fuel Good Day 2021 Application Process Open
Actions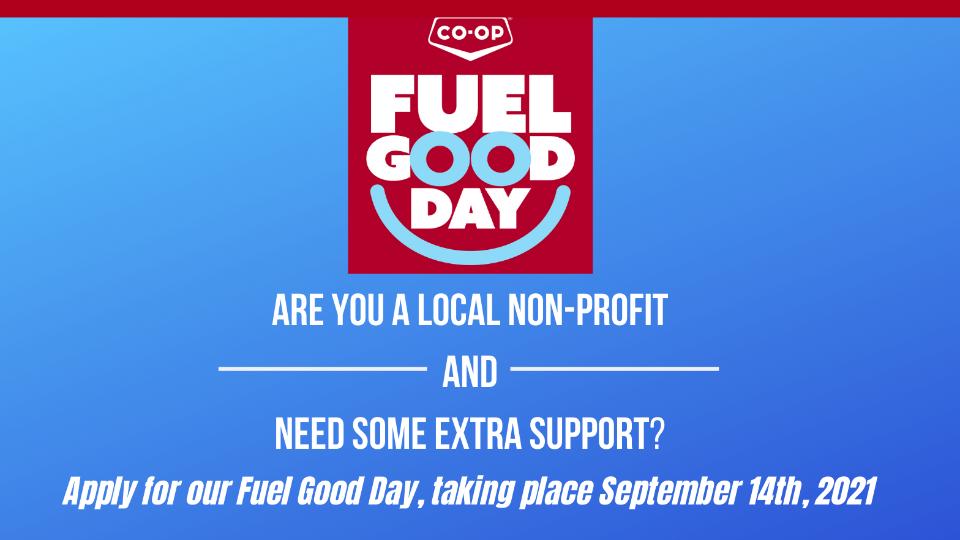 Fuel Good Day 2021 Application Process Open
May 1, 2021
Applying for Fuel Good Day 2021
Details to Include in your Submission:
1.) Please provide your non-profit information:
-how long you have been in existence/history of your group?
-Have you received previous donations from the Moose Jaw Co-op
and if so please specify?
-Does your organization have a Moose Jaw Co-op membership?

2.) What is your project that our funding is being requested for?
(Plans, details, budget, timeline)

3.) What impact will this have on our community?

To apply email: Michaela.turner@moosejawcoop.ca

Deadline to Apply: May 30th, 2021

We thank you in advance for your application!
The chosen recipient will be notified