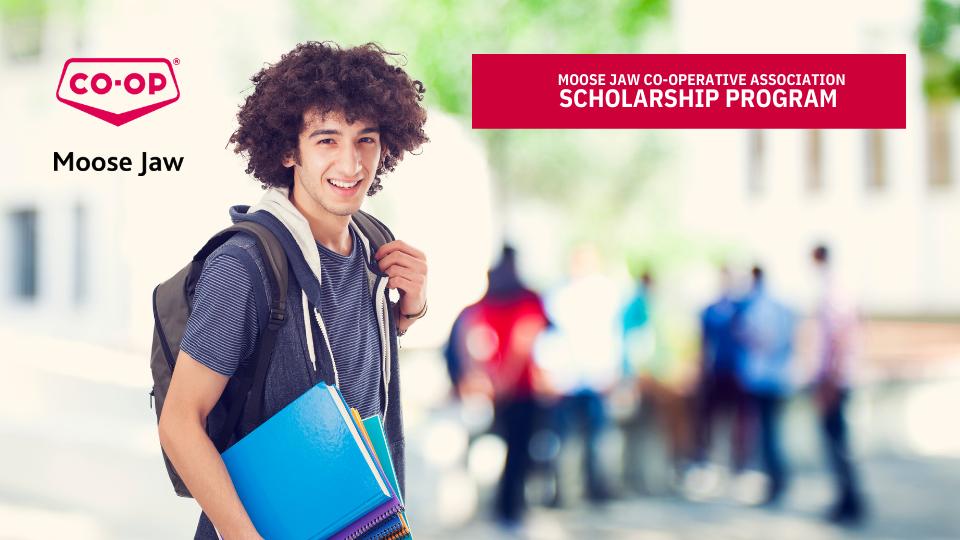 2023 Scholarships
April 28, 2023
To demonstrate our commitment to young people in our community, Moose Jaw Co-op is sponsoring three $1000 scholarships for graduating Grade 12 students. In addition to this, we also have three $1000 scholarships for students who are employed by Moose Jaw Co-op.
CRITERIA:
Must have an active membership with Moose Jaw Co-op or be a family member living in the same household as an active member with purchases of $5,000 or more in the previous year.
Must be a Grade 12 student who is graduating in the year of application.
DEADLINE:
The 2023 application period is from May 1 to May 31.
HOW TO APPLY :
Community Scholarships — Please submit your application here through our online scholarship platform.
Moose Jaw Co-op Employee Scholarships — Please note the criteria is different from the above. Submit your employee scholarship application here.
Moose Jaw Co-op partners with Do Some Good to power our application forms. You will be directed to create an account on Do Some Good.
Discover more: