2021 Fuel Good Day Recipient Announcement
Actions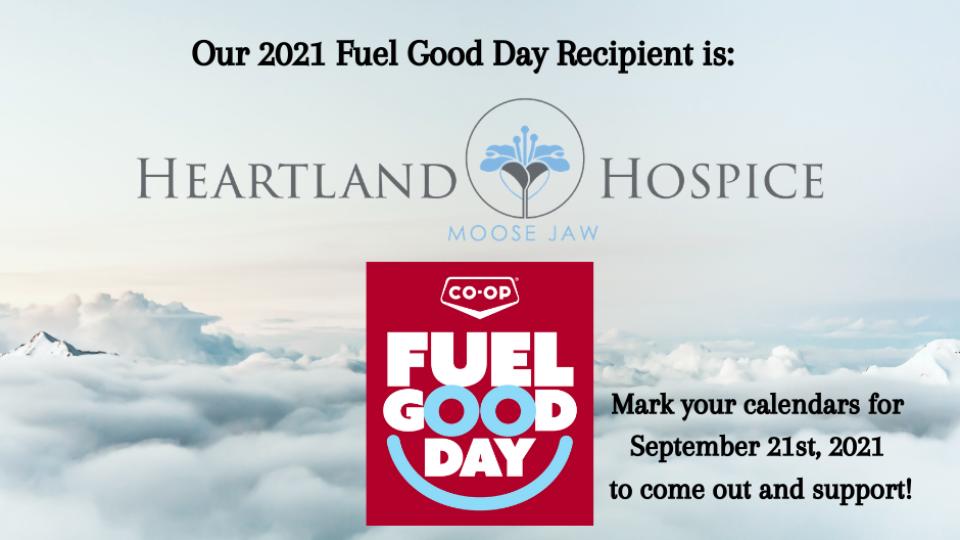 2021 Fuel Good Day Recipient Announcement
June 8, 2021
We are excited to share with you that our chosen 2021 Fuel Good Day recipient is Heartland Hospice Moose Jaw!
This local group is doing great things in our community and their work is SO vital. Follow them on Facebook to see the important work that they are accomplishing. Heartland Hospice Moose Jaw provides palliative and hospice care, and ensures that quality of life, is never compromised. They have big goals to expand their services for Moose Jaw, as the need for this is great. Supporting patients and families during the toughest times of all.
We are excited to partner with Heartland Hospice Moose Jaw, and hope that our community does what you do best....come out to support on Tuesday, September 21st, when we will donate 10cents from every liter of fuel sold towards this deserving group. It is always a fun day, and we have lots of exciting things planned!
We thank ALL of the special groups that applied this year! It is always hard to make this decision, but please know your group is also important. We thank you for taking the time to apply, and for doing great things in our community!