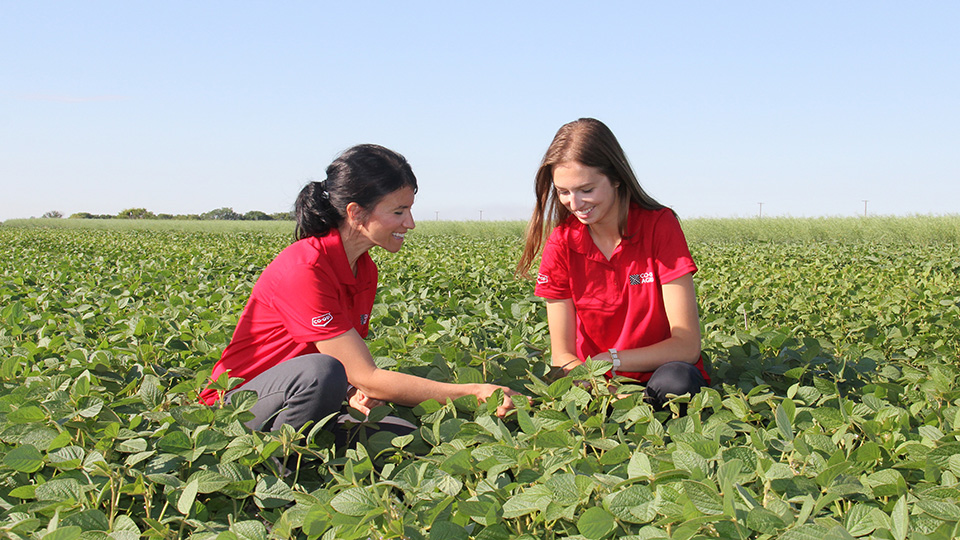 Sales Agronomist
Avonlea, SK
Description:
We are seeking a full-time Sales Agronomist to work at our brand-new Agriculture Facility located in Avonlea, SK – OPENING SOON!
Located approximately 45 minutes from both Moose Jaw and Regina, in the heart of a rich agricultural trading area, Avonlea is a beautiful and charming rural community that offers a variety of services, exciting recreation facilities, and a vibrant business sector. Visit the Village of Avonlea website to learn more about this thriving community www.villageofavonlea.com.
Who we are:
Co-op does business differently. As a co-operative, we believe in working together to serve Western Canadians, delivering profits back to our communities and investing in sustainable growth. To learn more about who we are and how you can help bring our brand to life, visit us at www.moosejawcoop.com.
Who you are:
You must have the ability to work well independently, with minimal supervision, and within a multi-generational, highly motivated team. You excel at managing multiple responsibilities and tasks and you are highly organized. You can adapt to rapidly evolving situations, and you are driven to help others succeed. You're honest and trustworthy, results-oriented, and strive to be the best in what you do. You believe in building relationships and collaborating to deliver solutions that matter most, and you recognize the value that different perspectives bring to meet shared objectives.
By understanding the business challenges and needs of our crop producers, you will provide an exceptional level of customer service by demonstrating your problem-solving skills, drawing on both your knowledge and personal experience to provide meaningful solutions for our members. You will be motivated to usher the business forward and possess the passion and skills to foster meaningful change and sustainable growth. We are looking for a leader that understands the needs of the agricultural crop producer and who will support our members and communities by putting people first in the delivery of value and excellence.
What you will do:
• Balance time consistently between on-site presence and travel in the trade area.
• Represent the geography's needs and considerations within the larger organization, ensuring the products and services we offer are effective and valued.
• Be responsible for providing agronomic support, services, and product knowledge to both external and internal customers. Regular and ongoing, direct contact with customers and the delivery of consistent service is vital to this role.
• Understand and anticipate customer needs as each season unfolds. This position is responsible for assisting the business in terms of inventory expectations, allowing for proper levels and timing for market needs.
• Develop crop plans that allow for accurate forecasting and timely applications consistent with the plan; and demonstrate an investment in individual farm businesses interests.
• Demonstrate experience with crop fertility by helping producers to realize their economic production objectives while being keen to minimize undue financial risks to their business, recommending best management practices.
• Work closely with our logistics coordination team as a liaison ensuring successful farm delivery experiences.
• Demonstrable experience in crop rotation and IPM planning.
• Represent the business and team with expertise and professionalism.
• Possess strong skills in agricultural in sales, account management, and agronomy.
• Demonstrate business ownership and contribute to the product and service offerings that are of value to our agricultural members.
• Show sound knowledge of new technology developments in the industry.
• Assume responsibility for regional objectives and responsibilities.
Qualifications:
A diploma in a relevant Agricultural field is required. Professional membership (SIA), industry designations (CCA, CCSC, 4R), and successful retail experiences are considered assets. You have a minimum of 3-6 years of experience in the agriculture industry. You possess a positive and ambitious attitude, with excellent communication, organizational, and interpersonal talents. (Note: in unique circumstances, a combination of related experience and work history will be considered.)
We appreciate applicants who reside in the local trade area and will actively contribute to the rural communities to which we belong. Financial assistance may be offered if relocation to the local area is required.
Our Team Members receive competitive salaries, a comprehensive benefits package, and an employer-contributed pension plan. We encourage our Team Members to take advantage of learning opportunities, to grow and develop, and to foster a culture of teamwork and innovation. At Co-op, we embrace diversity and inclusion, and we are working to create a workplace that is as diverse as the communities we serve. We support and provide an environment that allows us all to bring our whole selves to work.
Please apply by email to careers@moosejawcoop.ca. Electronic applications must be sent in either PDF or Microsoft Word format (.doc / .docx). Please include the position title, "Sales Agronomist Avonlea" in the subject line.
The deadline for applications is June 30, 2023, however, we are actively recruiting for this role and encourage you to apply as soon as possible if interested.
Application Deadline:
June 30, 2023
Discover more: