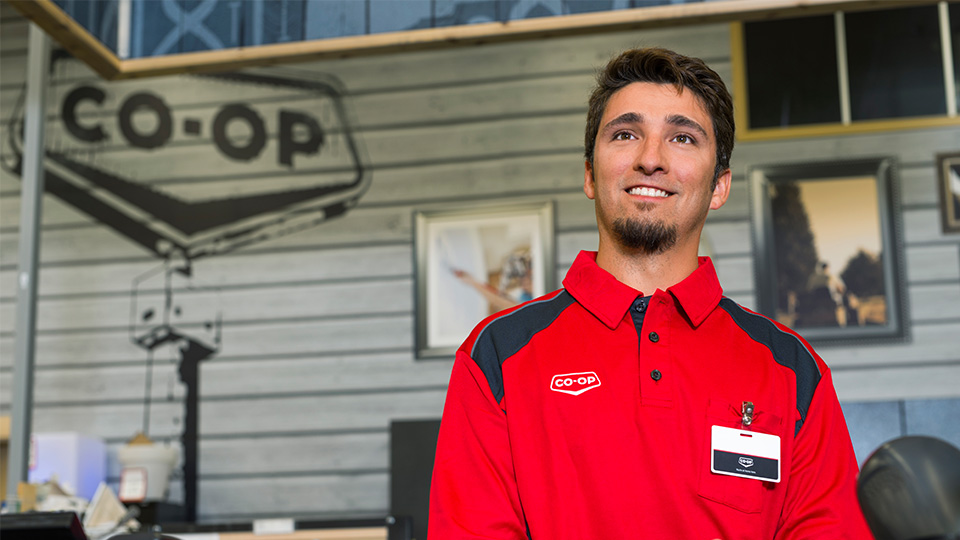 Home Centre Clerk
Avonlea
Description:
Moose Jaw Co-op Association Ltd. is hiring a Part-Time Home Centre Clerk for our Home Centre located in Avonlea, Saskatchewan.

Who we are:
Co-op does business differently. As a co-operative, we believe in working together to serve Western Canadians, delivering profits back to our communities and investing in sustainable growth. To learn more about who we are and how you can help bring our brand to life, visit us at www.moosejawcoop.com.
What you'll do:
• As a brand ambassador, you will model living the brand everyday through our guiding statements and our values of excellence, trustworthy, community and people first.
• You will consistently provide outstanding service to our customers and members.
• You will be responsible for merchandising, assisting with ordering, operating the point-of-sale terminal, receiving, stocking shelves, and loading and unloading product for the Home Centre.
• You will be responsible for fueling vehicle(s) and filling propane bottles.
• You will maintain a neat, clean, and orderly location at all times.
• You will be required to operate and maintain all equipment in a safe and responsible manner.
• Other duties as assigned.
Qualifications:
• Must be bondable
• Must be physically fit (capable of safely lifting and moving up to 40lbs)
• Must be able to work effectively with the public
• Must be able to work quickly with little or no supervision
• Must be capable of working in a variety of weather conditions
• Preference for open availability (weekdays, weekends, and evenings)
Our Team Members receive competitive salaries, a comprehensive benefits package and an employer-contributed pension plan. We encourage our Team Members to take advantage of learning opportunities, to grow and develop and to foster a culture of teamwork and innovation.
At Co-op, we embrace diversity and inclusion, and we're working to create a workplace that is as diverse as the communities we serve. We support and provide an environment that allows all to bring their whole selves to work.
To Apply:
Please apply in person at the Avonlea Home Centre or by email to careers@moosejawcoop.ca. Electronic applications must be sent in either Microsoft Word format (.doc) or Adobe Reader format (.pdf).
Deadlines for applications is June 18, 2021.
Application Deadline:
June 18, 2021